The SAFEST stand you will ever own.

This is the best stand you can buy period.
I bring it to you because I love it so much for my own guitars. It's the only stand I use. Made in Germany by the best in the business Konig & Meyer 17540 (K&M). Not China, Korea, Taiwan etc. I chose the best company in the world to make my stands. It costs more but its worth it. Your guitar is worth it.
It is the most heavy duty A-Frame stand of its type. This is NOT a lightweight, cheap, flimsy stand. Its built like a tank and its the last stand you need to buy. Low center of gravity. Exceptional security and balance. Your guitar deserves it.
Features:
Real high-quality friction rubber on all contact areas. It will grip your guitar and not let it slide off.NOT that cheap rubber pipe insulation material, which compresses, stains your guitar finish, rips and deteriorates. Easy to store and carry and folds easily to a flat position. Its unique feature is its special design to stop your guitar from falling over. This is truly an amazing feature that made me fall in love with this stand. Take a look at the pics below, and you will see the stand fully support the guitar in tilted position. They guitar is not going anywhere. Knocking the guitar over is virtually impossible. Try that with any other stand.
This stand is worth any price if it will save your guitar!
Imagine a dented neck or body or even a broken headstock. It happened to me from one of those crap stands I had many years ago. I remember it to this day.
You guitars deserve this stand!
I like to have my guitars on these stands. Its so convenient. I can just grab the guitar any time and start playing. The guitar is always in front of me. Sure beats looking for the case taking it out from under other cases, opening it and removing the guitar, then putting the guitar back in the case after I finish playing. Too much hassle for me. I play a lot more if the guitar is accessible on the stand in front of me. You can also look at and admire your guitars at any time. Its like a display and its the safest stand you will ever own. Of course doesn't put it in the presence of charging elephants, mother in laws, angry wives, little brats and large pets. You still need to use some common sense.
It's the only stand you can safely put a Zachary Z2 on.
Some other reasons these stands are great: they support the guitar from the body rather than the neck or headstock. That has got to be better for the guitar over the long term and makes it easier to just grab the guitar without that annoying "ring" around the neck. And yet it is even more stable than a stand that holds the neck in place. You would think that these 2 things (stability AND ease of removal) would be mutually exclusive. Remarkable design. Eli (NYC)
---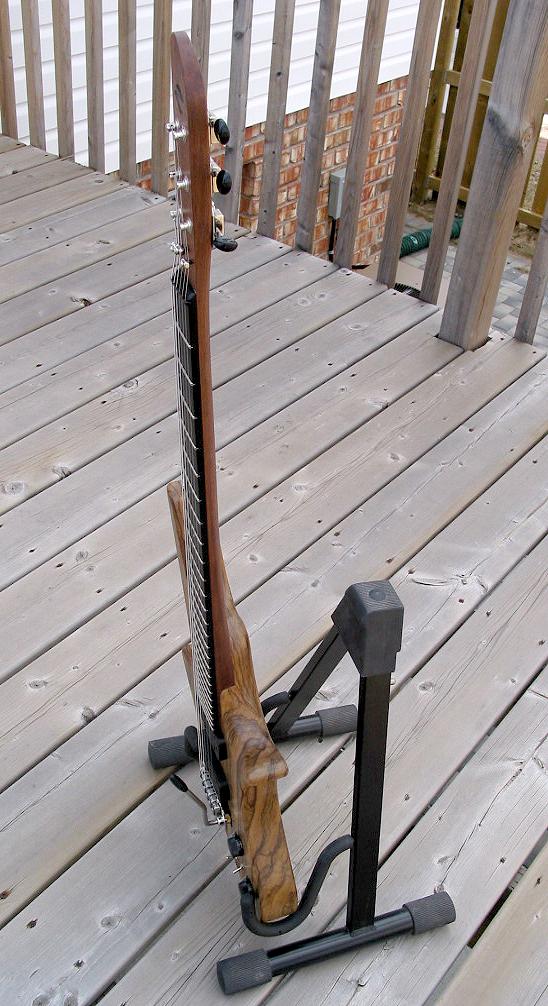 How to Order
All you do is contact me and tell me what you want and how you choose to pay. I will then give you the shipping cost and the total to send. I will also tell you how and where to send the payment.
You can pay by Money Order, or PayPal. We will gladly ship Internationally World Wide. * Do not send money without contacting me first *
Pricing for the Zachary Guitar Stands
These are packaged 5 per box. You may purchase any number of stands, however, its convenient to ship them in multiples of 5 at a time. I suggest a purchase of 5 and you can cover all your guitar needs. Any extras make great presents for the serious player.
---
Price Each:
1-4 stands...$40
5-9 stands...$35
10 or more ...$30
Shipping Cost: (these are not flimsy lightweight stands)
1 stand - $20
2-5 stands - $15 each
6-10 stands - $10 each
* Dealers, please contact me for any wholesale pricing inquiries. *
---
Don't ever put your guitar on a stand, ...Except this stand!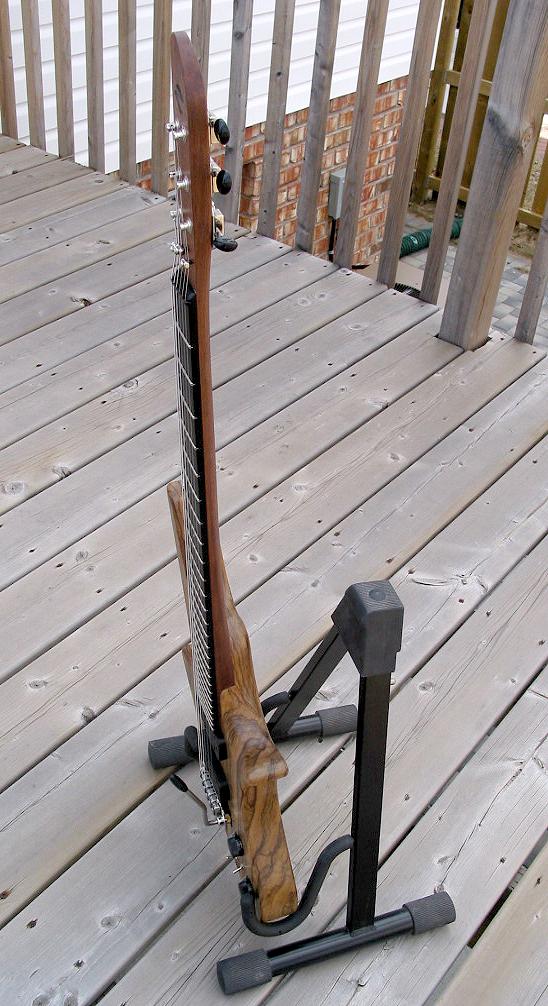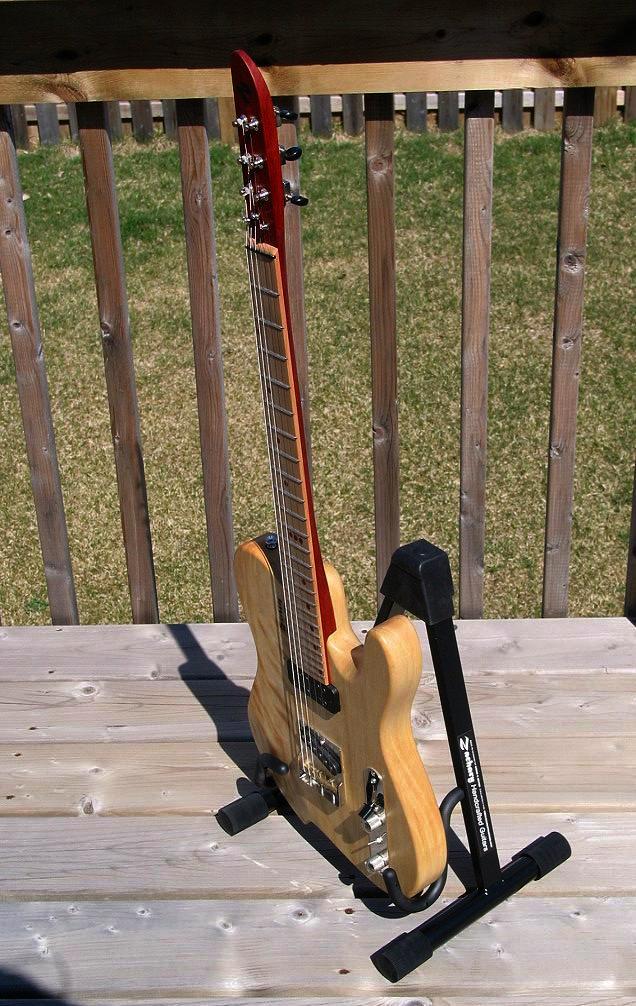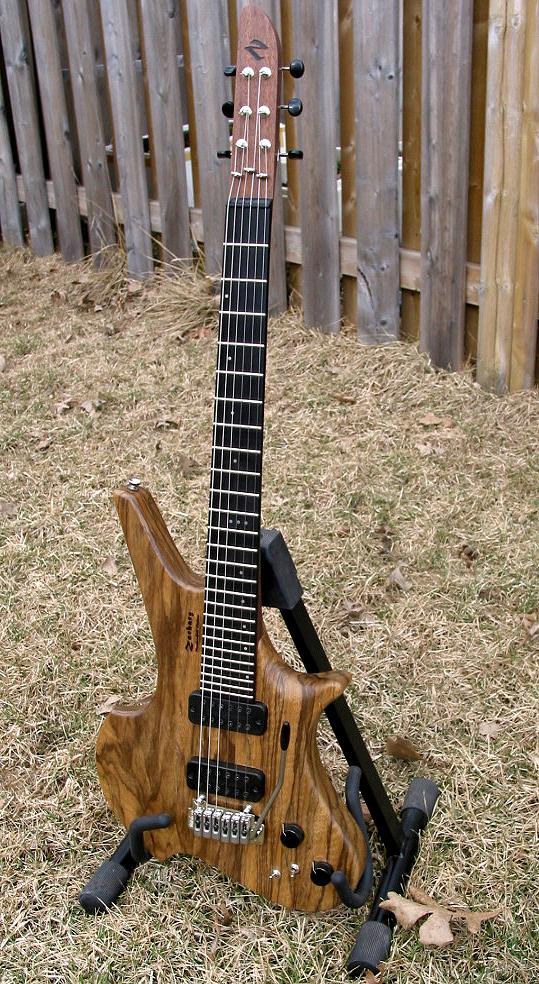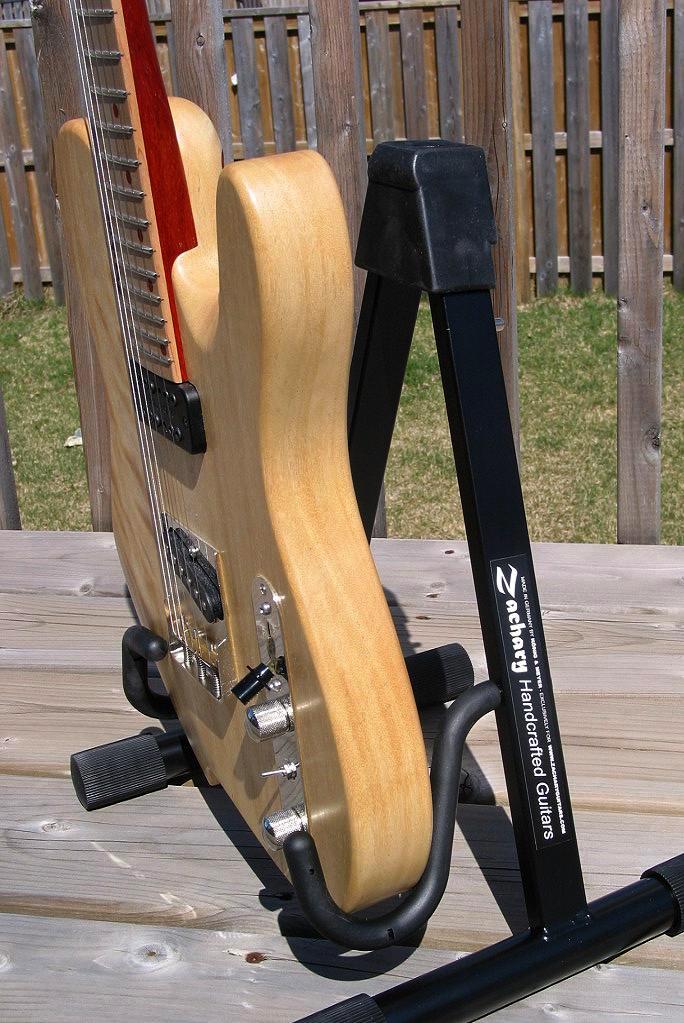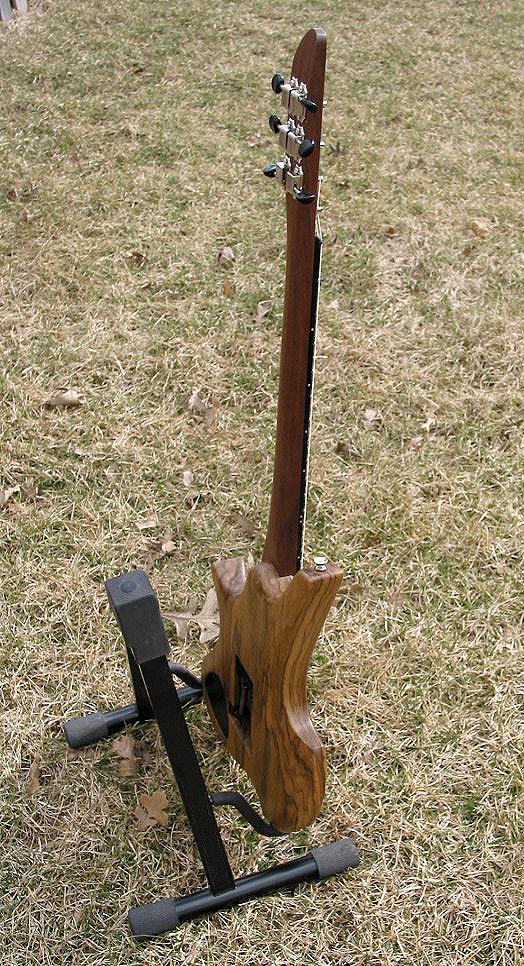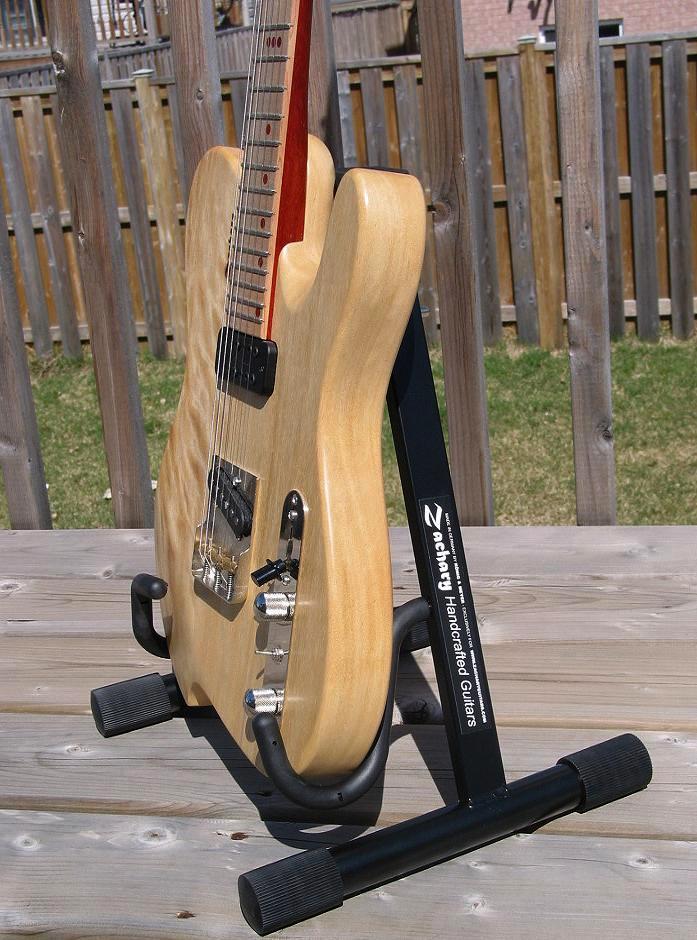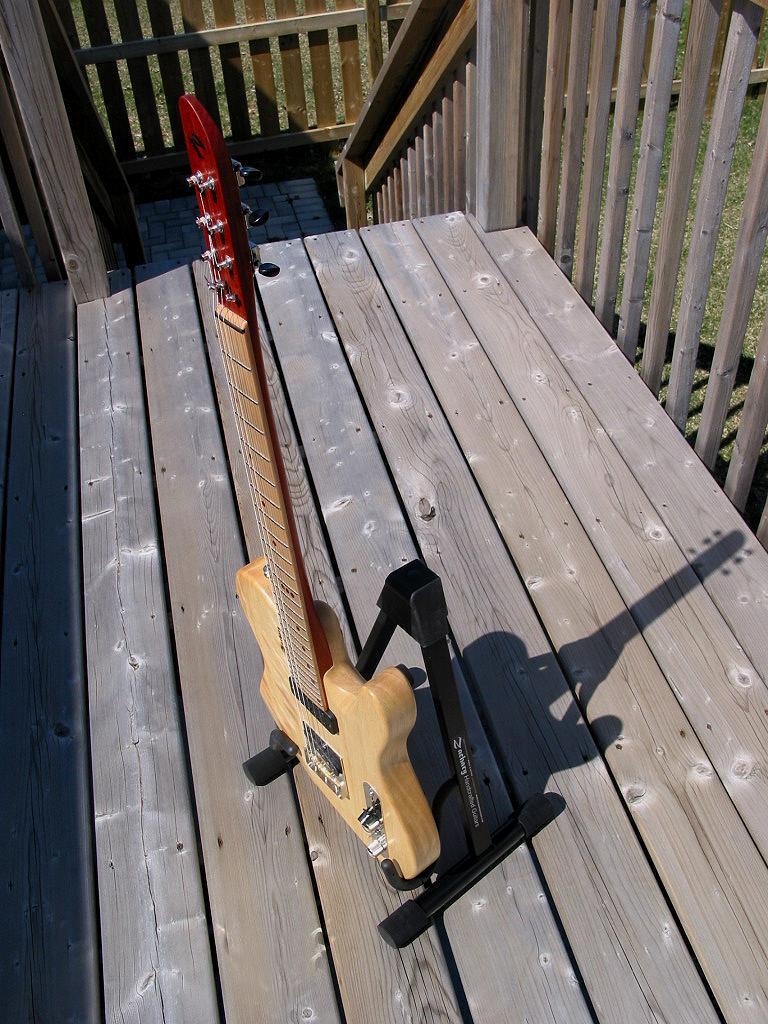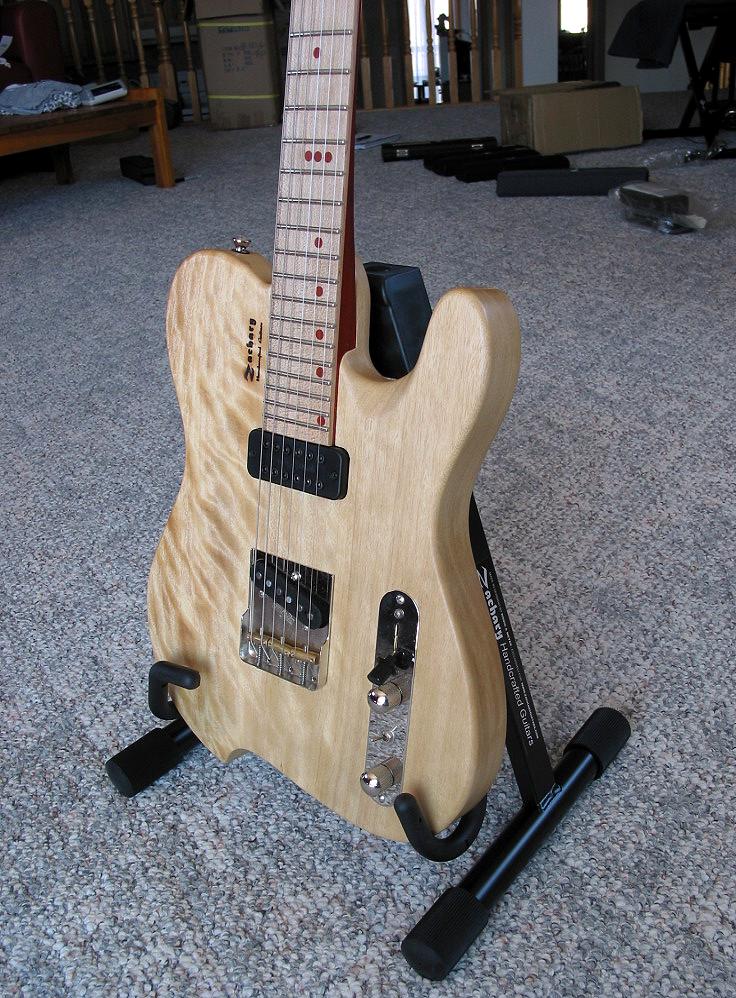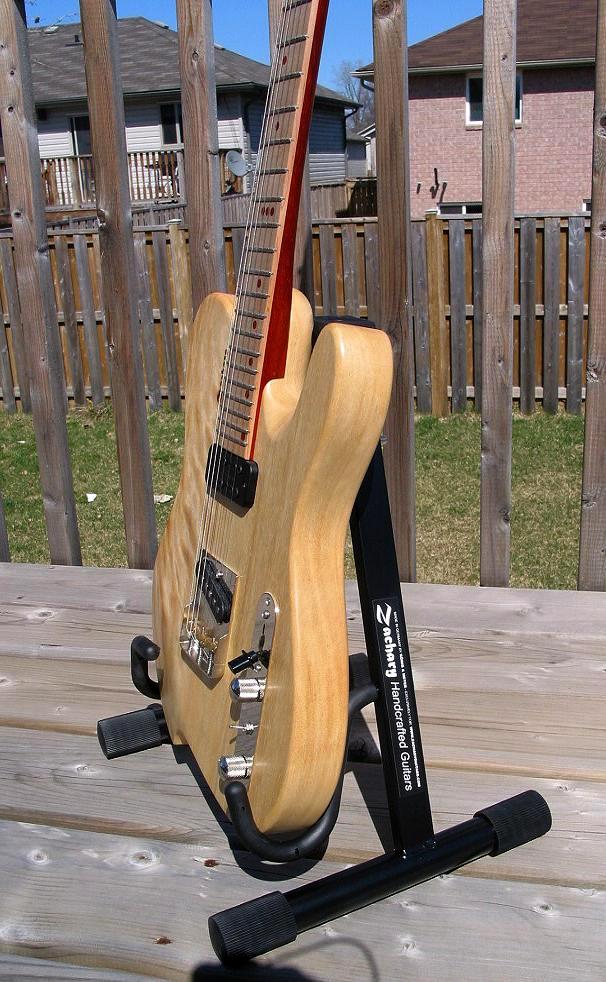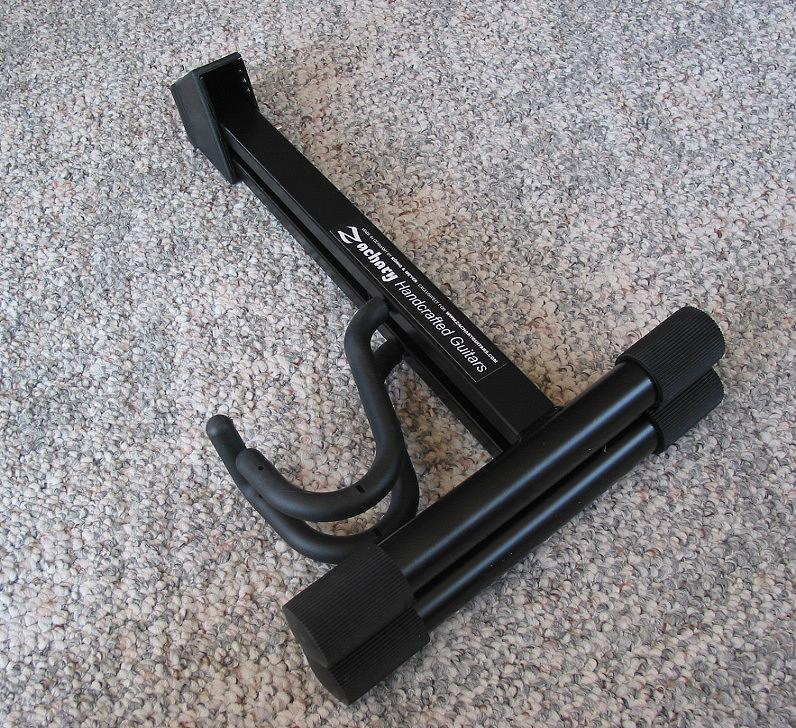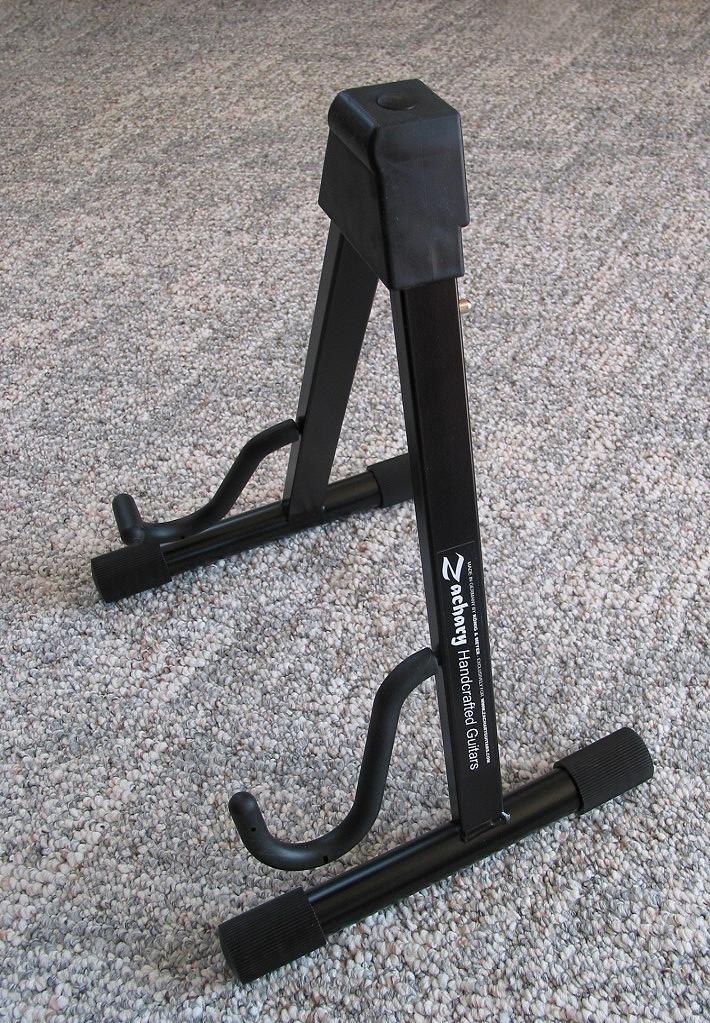 ---
What customers have to say about Zachary Guitar Stands..
I'm a player who has had one of these stands for about 10 years. I have'nt seen a better one in all my global travels and I have over 15 guitars so I need more of these. These stands are very hard to find. I've been playing 40 years and am currently in a part-time cover band and plan to give 2 of these stands as gifts to some other band members. Your web page is spot on about these stands and I hope other players get the message. Best regards, Mike
---
Wonderful testimonial, thanks for sharing your thoughts. This is how I felt and was shocked when K&M discontinued this design. I had sold all my stands except for maybe two and was desperately in need of more just for my own use. They said they discontinued them 7 years ago and will never make them again. I wasn't going to put my guitars on anything else, so I pleaded with them, they said no repeatedly, so I then asked them to make them for me exclusively so I can bring them back and make them available again. They finally agreed and I had to buy a very large quantity which I did and imported them from Germany. I am the only one who has these stands now. The uninformed and inexperienced think the cheap "made in China" $8 stands are the same, its unfortunate, they are really missing out but maybe they deserve the cheap stands for their crap guitars. Experienced guitar lovers buy at least 5 stands and Zachary guitar owners have them, they wouldn't put their guitars on anything else. I just cringe whenever I go to guitar shows and see expensive guitars on crap stands, ready to fall over. Alex
---
This answers a lot of my questions especially why these are'tavailable, even in Germany I could not find them. For certain your dedication and effort is appreciated. Thanks again for bringing these back. You are right that most people don't know any better but those who have seen my stand have asked where to get one as the difference is obvious. Most of my guitars are custom shop or special order and most can't be replaced. I refuse to put them on anything else. Regards, Mike