Zachary Handcrafted Guitars 260615
260615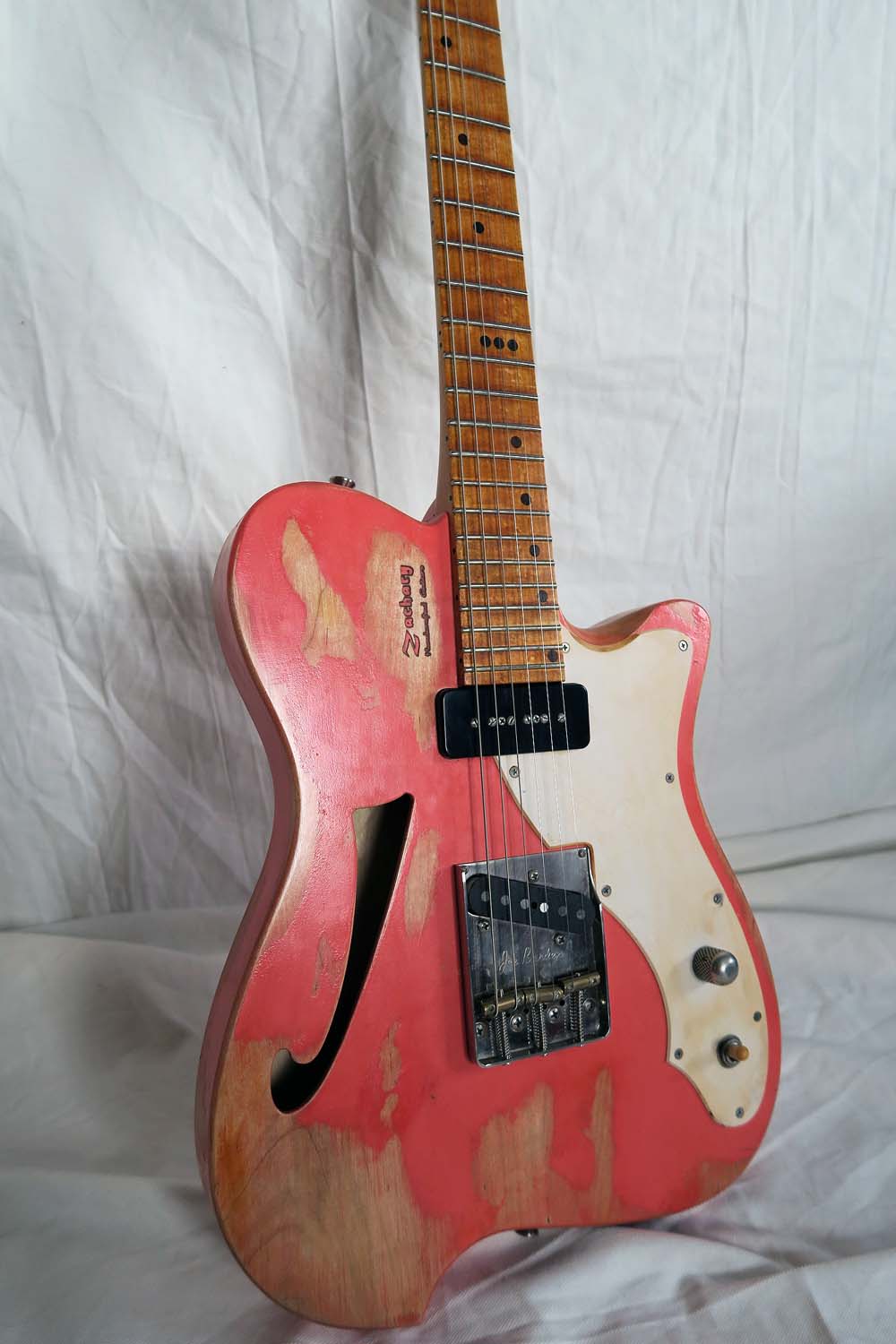 Body Style: ZT-SH
Body Wood: Soft Maple
Neck Wood: Maple
Fingerboard Wood: Maple
Scale: 25.5"
Tuners: Kluson style
Frets: 24 (Large/Medium dual size)
Pickups: custom made - neck - P90, bridge - Tele
Controls: master Volume, LP toggle
Neck Joint: Spiked, with machine screws & metal inserts,

Strings: Zachary Optimum Tensions, 10+ RW set
Weight: 6 lb.
---
Inspiration
When I first started playing guitar in 1978, I hung out in guitar shops. I went into this local shop and saw a brand new Fender Telecaster Thinline with a cherry sunburst finish. I have never seen one like it ever again and there is no official production of the Thinline in that color either. So it remains a mystery guitar to me. Could it have been a special order, pre Custom Shop kind of thing?
I didn't know what a good guitar was back them, so it may have been good or maybe not as a player. Who knows. Fender certainly were not making their best in 70s. However, the look of it and the F-hole vibe just blew me away. There is something mysterious about a guitar, which is hollow inside and has an F hole and if its an electric guitar, its even more mystical. Then consider its rare color.
So, I love the Thinline to this day and why I made this semi-hollow Zachary ZT.
Oh, let's not forget the Coral Pink makes it even more cooler.
This has a powerful bridge pickup, so it really screams. The P90 gives it a darker contrast for the neck position for the softer rhythm playing. Its just a special guitar.